PPC is a fundamental term in the contexts of advertising and marketing your website on the leading search engines. It is not a 'set it and forgets it' - it is the effective marketing model where a company pays a search engine with a defined budget for a certain set of keywords to advertise their ad with attractive and unique contents, on the search results.
These PPC ads are the highlighted ones at the top so the company has to bid for the keyword, need to spend time managing your ads. This is the most delicate thing to manage any unprofessional conduct can lead to fruitless ads and loss of budget, resulting in a money drain.
PPC search campaign strategy
Keyword research and selection
Ad creative development
Campaign set-up
Conversion & Call Tracking
Bid management and ROI tracking
Campaign management and analysis
Landing page optimization and development (additional service)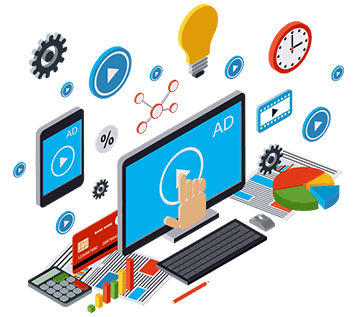 Searchers should be able to find easily and quickly, without having to scroll down at all that's why Web Search Console offers a complete PPC Strategically Analyzed Programs as well as ongoing optimization as a part of their PPC management serviced around the world. If you're not happy with your existing PPC campaign, we can also overhaul it for the best results.